My daughter Eliza may be a picky eater, but this frustratingly finicky trait has a definite upside.  She feels passionate about the foods does like, and she can prepare and cook a few of these herself.  Since she loves to experiment, this sometimes leads to culinary genius, like pizza omelets or cinnamon chocolate brownies.
Eliza's especially fond of waffles, and she's perfected her super cinnamon waffles over the last several months.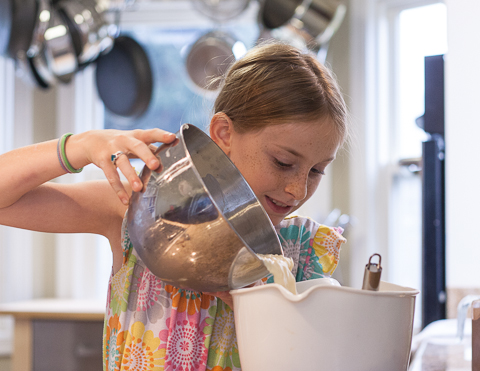 Last weekend, she deviated slightly from her standard recipe, and the resulting waffles were truly inspired.  As she mixed up the dry ingredients, she noticed the bag of cocoa nibs I'd picked up for making peppermint patty tart. Her eyes lit up and she asked, somewhat cautiously, if she could mix some into the batter.
Why, yes.  Yes you can.