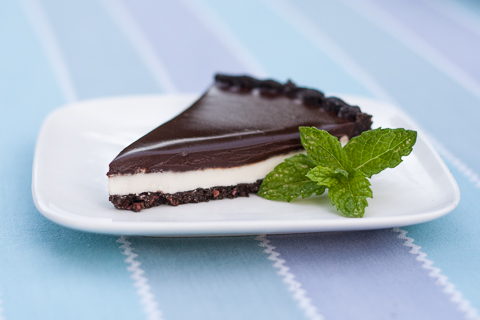 My kids always jump at the chance to go to the hardware store with my husband.  Sure, they love his company, but mostly they go because he buys them York Peppermint Patties at the check stand.
I don't eat much candy, but I'm right there with my family on the peppermint patty front.  Chocolate and peppermint, like perfect friends, bring out the best in each other.
It didn't take much convincing on my part to take this flavor friendship to the next level.  With a bit of experimentation and lots of cheering on from my husband's colleagues via Twitter, we've struck on something far better than peppermint patties: the peppermint patty tart.