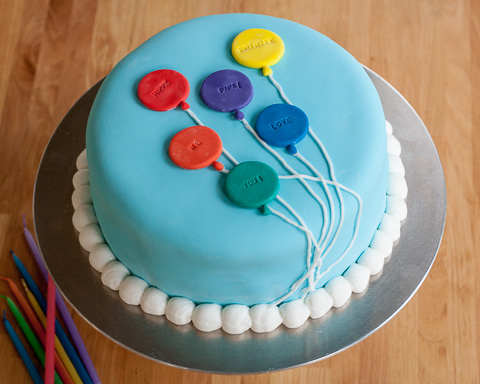 When we lived in Santa Barbara, CA, and then farther afield in Friday Harbor, WA, my mom and dad always made a point of coming to visit for my kids' birthdays. Every year, weeks before their birthdays, my girls began anticipating their grandparents' arrival from the San Francisco Bay Area. The simple, yet extraordinary presence of Grandma and Papa somehow signaled the beginning of the birthday festivities.
Now, unbelievably, we're back in California living a mere 30 minutes from my parents.  While we haven't lived here long enough to celebrate the girls' birthdays in our new home, I know, come February, and then April, my parents will be here spreading birthday cheer in that special way only grandparents can.
When my daughters realized my dad's birthday was just around the corner, they felt thoroughly astonished that we'd never been to any of his birthday parties;   right then, we decided to throw a surprise birthday dinner to start making up for lost time.   The girls brainstormed some pretty awesome ideas for our celebration, many of which involved cakes with multiple tiers in a variety of shapes.  When I reminded them that only six of us would attend the party, they reluctantly agreed that a small layer cake would do — so long as we made it fancy.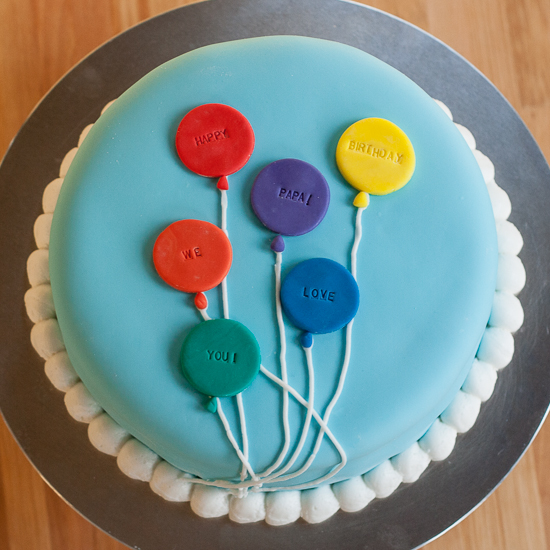 { 1 comment }